Molecular Dissociation: from Dust to Dirt
(Drifting, Rolling, Venting and Fuming)
By
Judy Wood
This page last updated, July 3, 2007
This page is currently UNDER CONSTRUCTION
and is currently being updated.
[Note: References and Sources will be posted and figure numbers will be corrected (in sequential order) when this paper is finished .]
(originally posted: May 16, 2007)

Ignore the gray regions of this table, for now.











Audio Files with Discussions about these pages.
23 May 2007
Interview: Jerry Leaphart (hr 1) and Judy Wood (hr 2) are guests
of Jim Fetzer on "The Dynamic Duo"Listen to second half (mp3) [dirt1,2

]



25 May 2007
Interview: Judy Wood is the guest of Ambrose Lane on "www.weourselves.org"
Listen: One 25 min segment (mp3) or two (mp3-1, mp3-2) [dirt1,2,3,4

]



19 June 2007
Interview: Judy Wood will be the guest of Jim Fetzer (hour 2) on "The Dynamic Duo"
Listen to second half (mp3) [dirt4

]



20 June 2007
Judy Wood is the guest of Jim Fetzer on "The Dynamic Duo"
Listen (mp3) [dirt4 & WTC7 & "smoke rings" and "lathering up"

]

27 June 2007
Judy Wood is the guest of Jim Fetzer on "The Dynamic Duo"
Listen (mp3) [dirt3,4

]



19 July 2007
(good introductory discussion)
Interview: Judy Wood is the guest of Charles Giuliani
on "The Truth Hertz" on republicbroadcasting: Listen (mp3-1) (mp3-2) edited: (mp3)
12-2 PM/EDT, Live: http://www.republicbroadcasting.org

19 July 2007
Interview: Judy Wood is the guest of Jim Fetzer
on "The Dynamic Duo" Listen (mp3)
4-6 PM/EDT on GCN: http://www.gcnlive.com (ch. 2) [dirt5, WTC7

]
II. Introduction

The 9/11 events were unprecedented. Research shows that the perpetrators used extraordinary means to conceal their
modus operandi
(M.O.). These facts create a need for a new vocabulary. Also, the use of generic language acknowledges that an observed process may not yet be well understood. This alternate terminology allows for the description of an observed process without unduly biasing the observed results. I don't know what caused this, but I want to describe succinctly what I see without prejudicing the observations. See below.
The Kuwaiti fires sent smoke out and up. The WTC sent opaque dust out and up and in the same way. For the WTC, the white-looking dust cloud stays together as it moves in a southern direction. It appears that when it gets above a particular altitude, it just disperses and no longer stays together. The same is true for the Kuwaiti fires. In the WTC photo, the cloud trail appears to have a kink in it where it changes behavior. The same appears to be true for the Kuwait photo, but it's hard to tell. Why are auto emissions and issue? What is air pollution?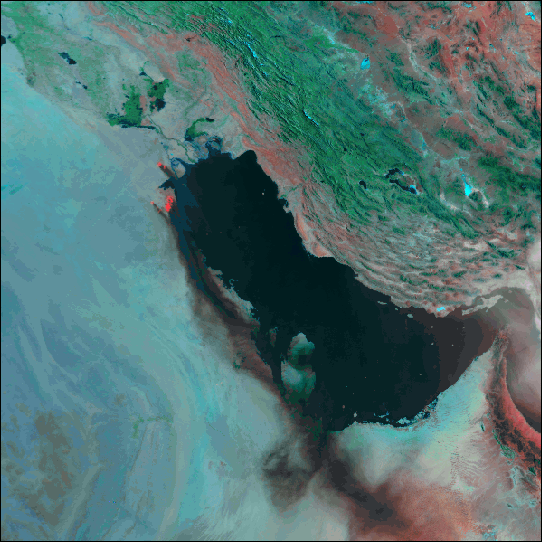 Figure 45(a). 542x542 Influence of the Kuwait oil fires plume (1991) on the microphysical development of clouds, Yinon Rudich
JOURNAL OF GEOPHYSICAL RESEARCH, VOL. 108, NO. D15, 4478, doi:10.1029/2003JD003472, 2003
Link to Journal of Geophysical Research
excerpt: "The smoke plume contained mostly soot aerosols with radius ranging between 0.015 and 35 mm and concentrations of up to 10 5 cm À3 [Hudson and Clarke, 1992; Parungo et al., 1992]. Typically, the ultrafine particles (0.003 mm < r <0.015 mm) concentration was 30% higher than that of the fine mode (0.015 mm < r < 0.3 mm) [Hudson and Clarke, 1992]. With increasing height and distance from the source, the concentration of the small and medium particles (0.06 < r < 0.6 mm) increased, while the coarse particles concentration (r > 0.5 mm) decreased, mainly because of sedimentation."

(Reference provided by "who" and is greatly appreciated.) (1991) Source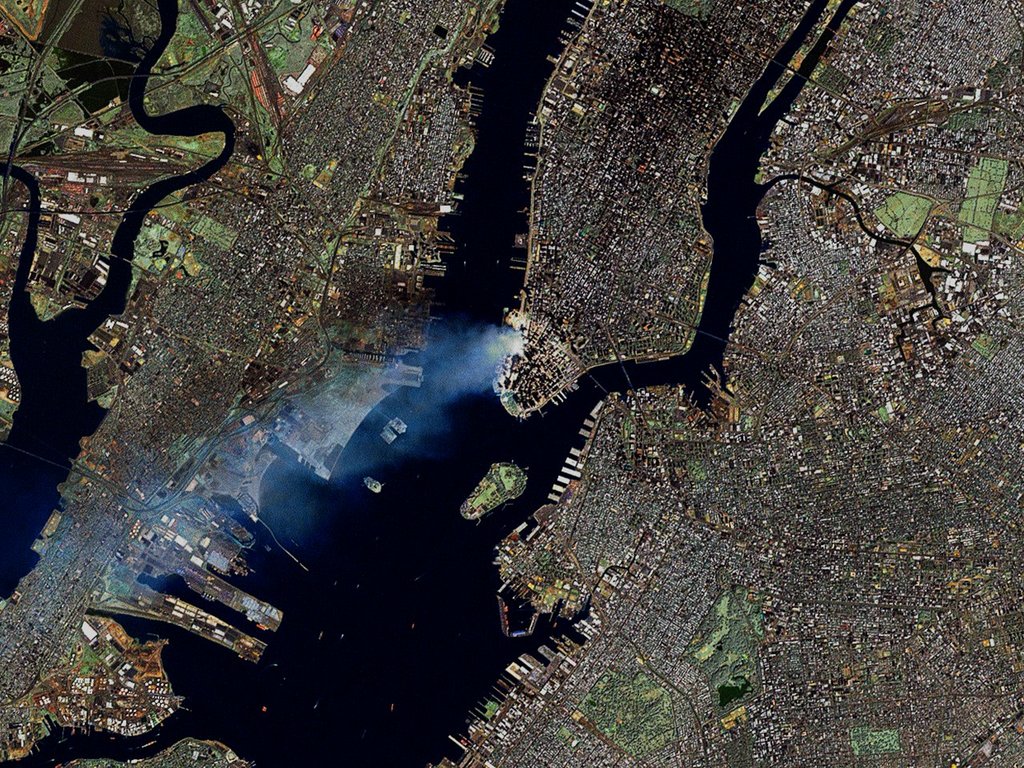 Figure 46. Photo taken from the International Space Station. (
reference
)
(9/13/01)

Source: wikipedia (however, Wikepedia incorrectly stated it as 9/11/01)
----------------------------------------------------------------------
----------------------------------------------------------------------
Molecular Dissociation: from Dust to Dirt
("Cheetos" and instant rust)
By
Judy Wood
This page last updated, July 20, 2007
This page is currently UNDER CONSTRUCTION
and is currently being updated.
[Note: References and Sources will be posted and figure numbers will be corrected (in sequential order) when this paper is finished .]
(originally posted: May 16, 2007)


Does fire cause instant rust? I don't think so, unless it is perhaps a chemical fire.
Marketing an Invasion

How to Sell a War

By JEFFREY ST. CLAIR

(6/12/07)
source
T
he war on Iraq won't be remembered for how it was waged so much as for how it was sold. It was a propaganda war, a war of perception management, where loaded phrases, such as "weapons of mass destruction" and "rogue state" were hurled like precision weapons at the target audience: us.
To understand the Iraq war you don't need to consult generals, but the spin doctors and PR flacks who stage-managed the countdown to war from the murky corridors of Washington where politics, corporate spin and psy-ops spooks cohabit.

Consider the picaresque journey of Tony Blair's plagiarized dossier on Iraq, from a grad student's website to a cut-and-paste job in the prime minister's bombastic speech to the House of Commons. Blair, stubborn and verbose, paid a price for his grandiose puffery. Bush, who looted whole passages from Blair's speech for his own clumsy presentations, has skated freely through the tempest. Why?

Unlike Blair, the Bush team never wanted to present a legal case for war. They had no interest in making any of their allegations about Iraq hold up to a standard of proof. The real effort was aimed at amping up the mood for war by using the psychology of fear.

--(snip)--

The motto of the Bush PR machine was: Move on. Don't explain. Say anything to conceal the perfidy behind the real motives for war. Never look back. Accuse the questioners of harboring unpatriotic sensibilities. Eventually, even the cagey Wolfowitz admitted that the official case for war was made mainly to make the invasion palatable, not to justify it.

The Bush claque of neocon hawks viewed the Iraq war as a product and, just like a new pair of Nikes, it required a roll-out campaign to soften up the consumers. The same techniques (and often the same PR gurus) that have been used to hawk cigarettes, SUVs and nuclear waste dumps were deployed to retail the Iraq war.

--(snip)--
When the Pentagon needed a heroic story, the press obliged. Jessica Lynch became the war's first instant celebrity. Here was a neo-gothic tale of a steely young woman wounded in a fierce battle, captured and tortured by ruthless enemies, and dramatically saved from certain death by a team of selfless rescuers, knights in camo and night-vision goggles. Of course, nearly every detail of her heroic adventure proved to be as fictive and maudlin as any made-for-TV-movie. But the ordeal of Private Lynch, which dominated the news for more than a week, served its purpose: to distract attention from a stalled campaign that was beginning to look at lot riskier than the American public had been hoodwinked into believing.

The Lynch story was fed to the eager press by a Pentagon operation called Combat Camera, the Army network of photographers, videographers and editors that sends 800 photos and 25 video clips a day to the media. The editors at Combat Camera carefully culled the footage to present the Pentagon's montage of the war, eliding such unsettling images as collateral damage, cluster bombs, dead children and U.S. soldiers, napalm strikes and disgruntled troops.
--(snip)--
Curiously, the Jessica Lynch story is a reminder of the
Todd Beamer
story. There are many other interesting parallels in the above story, as well.
Figure 50. The antenna on the roof of WTC1 was designed to withstand lightening bolts.
(pre 9/11/01) Source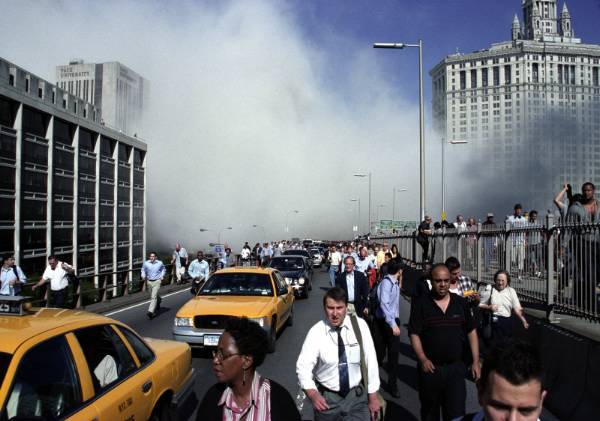 Figure 51. Why weren't these people warned?

(9/12?/01) Source